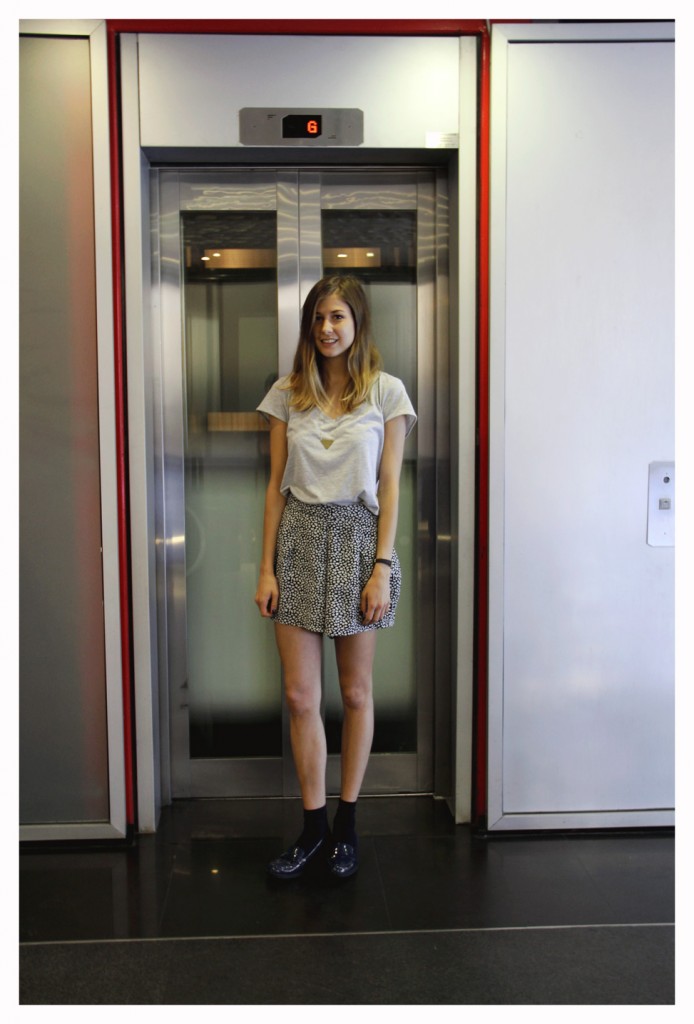 Alice // Photographer // Michaelis 
Interning at Ogilvy is probably about the coolest thing ever to happen to an advertising student. So it would make complete sense to want to look hip and "outfit" the rest, while at the same time dress professionally and get hired.
If you are going to phone up beforehand to find out what you should wear, the response will most likely be smart casual or business casual. This will get you no further in your quest to put together the perfect intern ensemble whatsoever. What does smart casual even mean?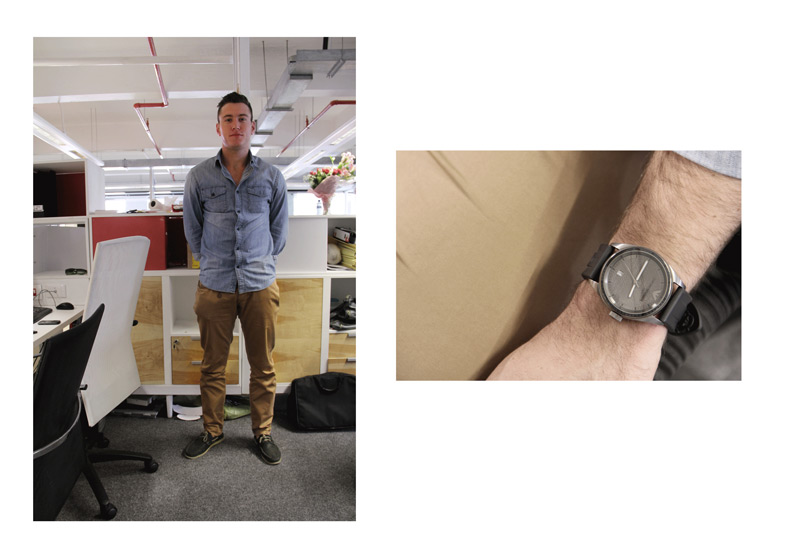 Christiaan // PR // AAA 
For your shaking hands and peace of mind, we have compiled a few yes-definitely's and oh-hell-no's that we have learnt from interning at Ogilvy Cape Town.  If you follow these guidelines, you can be sure to tick successful intern dressing off your been-there-done-that list.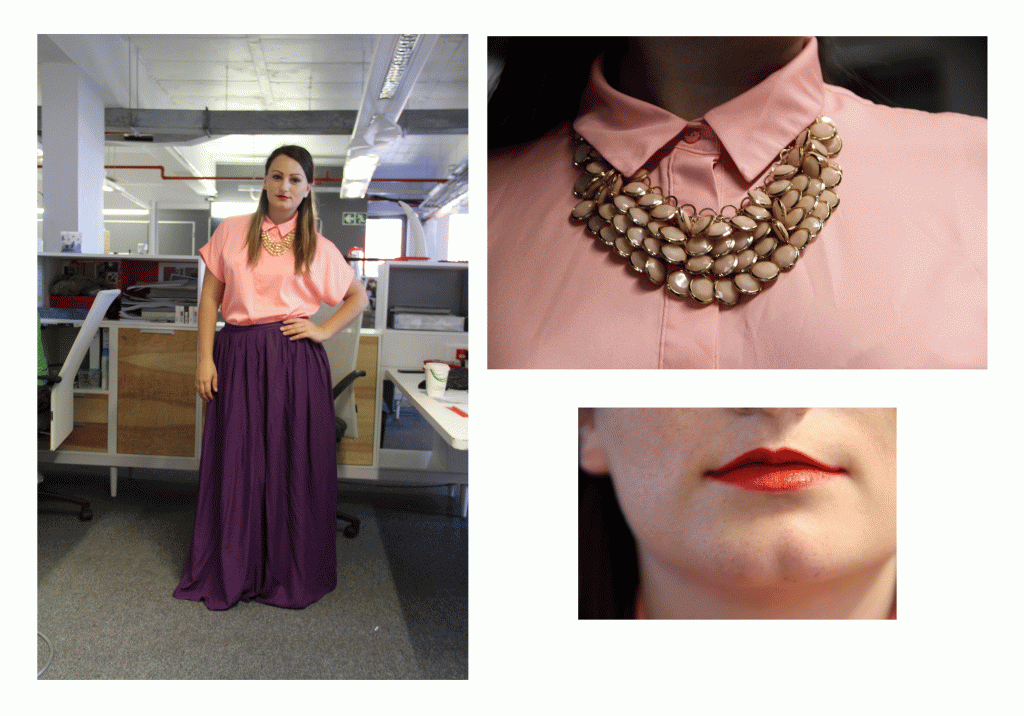 Charné // Copywriter // AAA 
INTERN GEAR
However cliché, first impressions do count, so always kick it up a notch on the first day. Blazers, collared shirts and bold necklaces are good basics to base your look on. Maxi skirts, shirt dresses, colourful nails, hipster glasses and brogues are all things that will help establish your I-am-a-creative look. Brights say a lot about who you are and they personify confidence and happiness. By adding colour, you make yourself more eye-catching and approachable (which is what you want). If you follow trends, be sure to add metallics, bold floral prints and graphic patterns to your ensemble. Shiny things attract attention.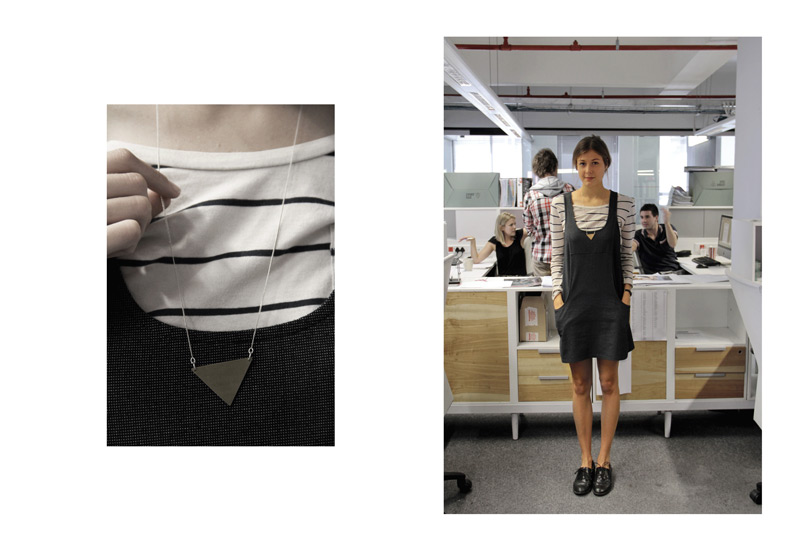 For guys the best item to add to your wardrobe would be a good pair of jeans or skinnies. Collared shirts, chinos and graphic T's are popular with the Ogilvy men. Add a denim shirt, sexy watch and a classic leather belt, and you'll be the ish in no time.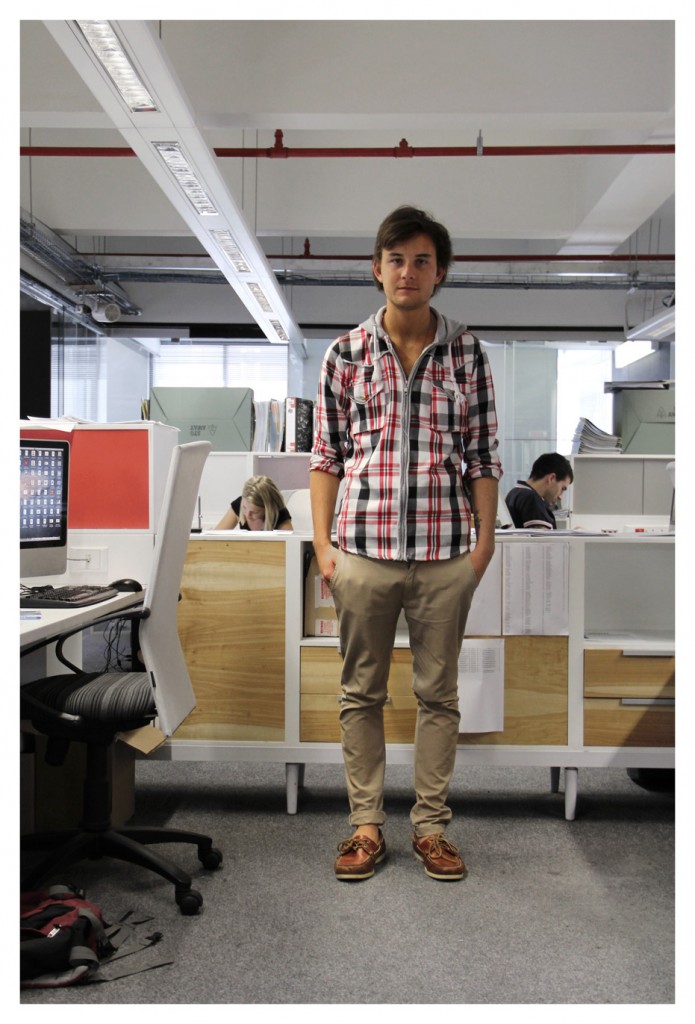 Devon // Art Director // AAA
Remember the most important thing when dressing for your internship, is to rock your look. At the end of the day, what you wear is not as important as how you wear it. Own it, and everyone else will love it.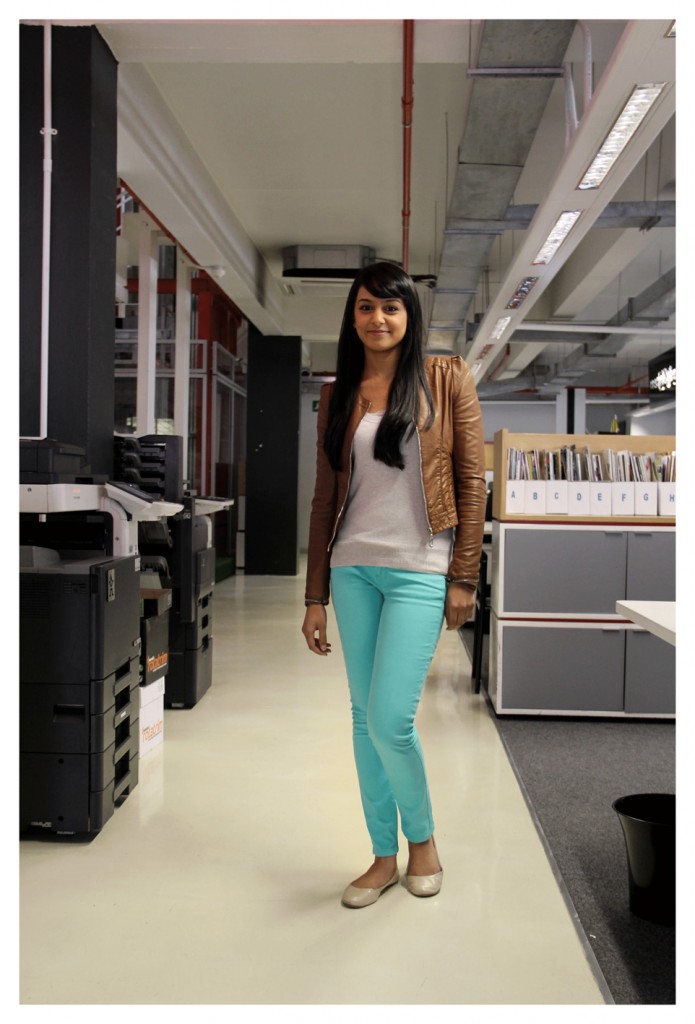 Nazneen // PR // AAA 
 SHOES
Your boss will probably appreciate it if you wear shoes to work. Bare feet will only suffice for the beach or real American hillbillies. Make sure whatever shoes you wear are comfy. You will be running around and you do not want to awkwardly collapse like a giraffe drinking water in front of the whole boardroom. Rather opt for a pair of wedges than heels or a pair of elegant flats. Shoes can be recycled with different outfits, so if you want to invest in something of worth, treat your feet to some quality footwear.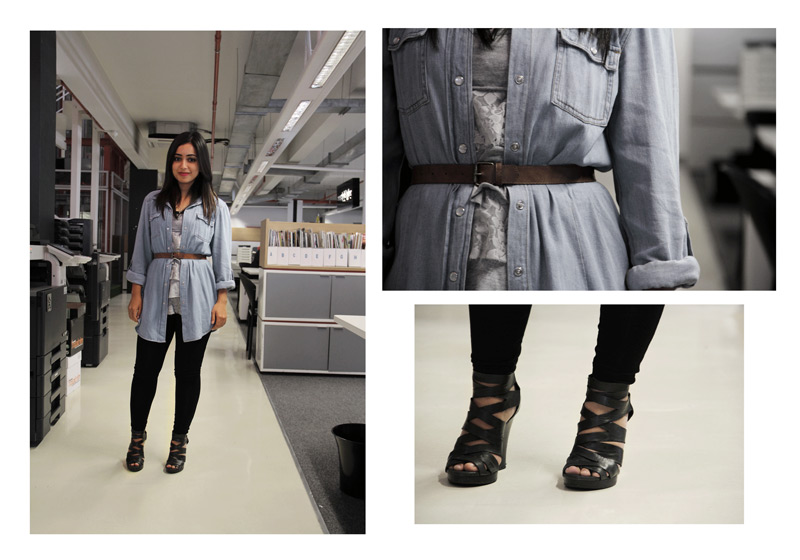 Sundus // Marketing // AAA
HAIR
With hair, keep away from sticky bubblegum and tacky candy-coloured extensions, however don't be boring. A high ballerina bun or a messy side braid can take your outfit from fine to fabulous. Needless to say, any intern needs to use their eyes, so keep the coif out of the face. When going for a loose hair look, get rid of split ends and oil. They make you seem lazy and careless. If you want to be on trend, ladies we suggest doing the ombre thing. For the guys, whether short or long, washed hair wins. And be stingy with the gel. Johnny Bravo is so ten years ago.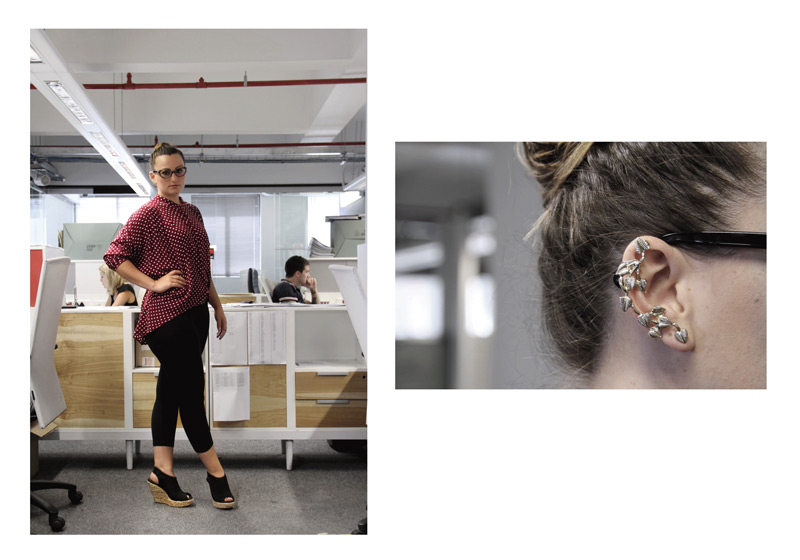 MAKE-UP
Keep it simple. You can't go wrong with a bright red lip and some black liner. Nude lips and a smoky eye also work well for the office. If you want to push the limits with some bright eye shadow, be sure to match it to your outfit and keep the rest of your facial features understated.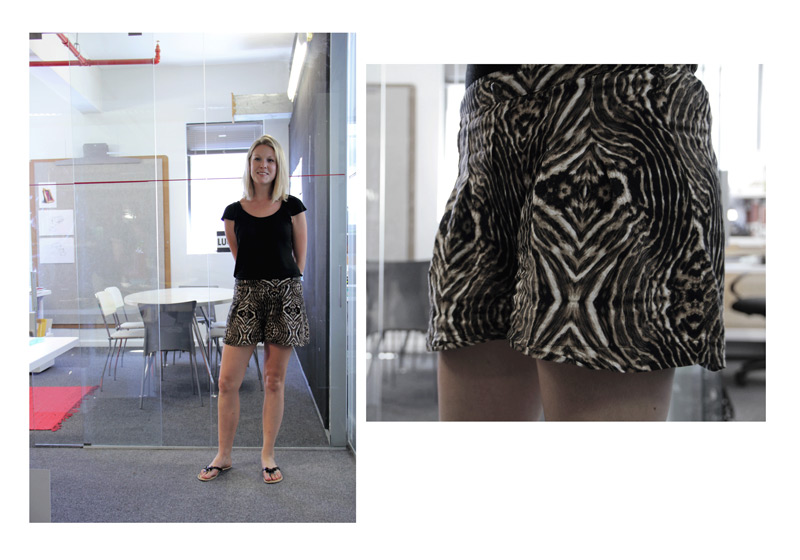 Amy // Copywriter // AAA
DON'T GO THERE
Stains or odour subtract 500 000 brownie points. There is no excuse.
Leave dressing like a moody teen for teenagers.
Headgear that blinds you will most likely result in you being escorted out of the building.
Actually getting hit by a taxi before work is considered uncool. The same goes for the getting-hit-by-a-taxi look.
Ponchos. Unless it's International-dress-like-a-Mexican-day, ponchos will never be hip. Ever.
Stay clear of anything too sheer, too glittery and neon underwear. You are not on your way to the next Victoria's Secret Show. Only if you are an experienced fashionista, attempt at own risk.
 Get Outfitter Inspired
For Girls:
For Boys:
words: Charné. photographs: Alice.