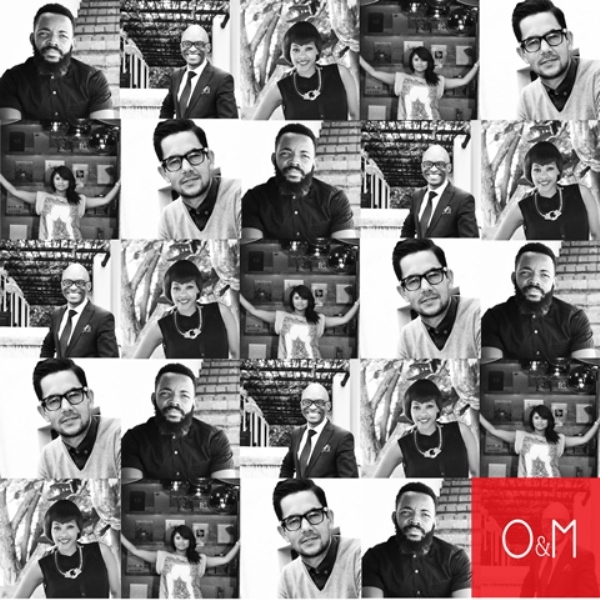 There's a lot that goes into breathing life into an agency. It's bigger than the ideas, the campaigns and the clients.
It's the people!
We decided to look into the lives of the big minds that keep the big brands going, simply, bringing the Outside In.
We set out to find the outside muses of people around the office – where they hang out, what they love about the industry, how their lives outside the office inspire or influence their work and what they wear. Our goal was to find out how does style play a role in the personalities that make up Ogilvy as a company?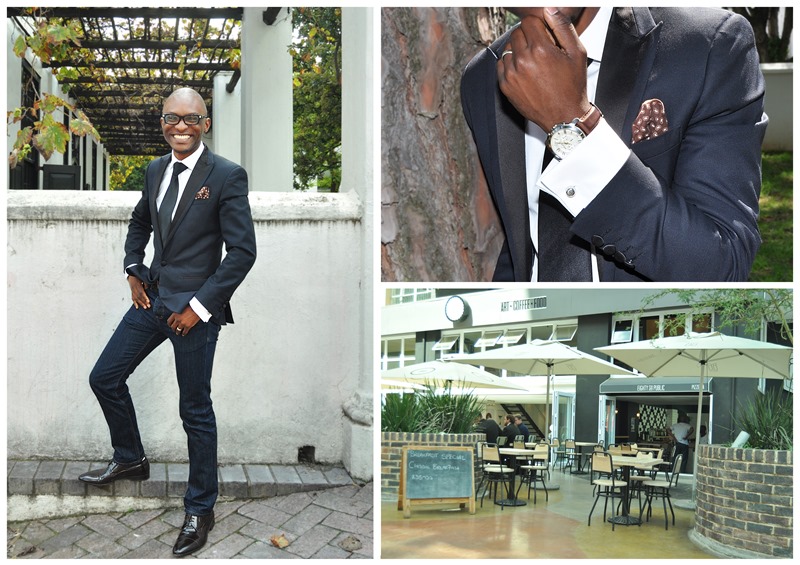 Mpange Chapeshamano // Managing Director // Africa Red
Mpange loves the fast pace of the creative environment and the constant exposure to world-changing ideas. He believes that this is an industry of hippies and geeks working together. It's probably safe to say he's a Managing Director of the new age hippie generation. When Mpange is not running around in the office, he's out on the decks DJ-ing like a true deep house fanatic. His style is simple, classic and timeless. If he's not at home, you can find him hanging out at the markets or relaxing on a farm.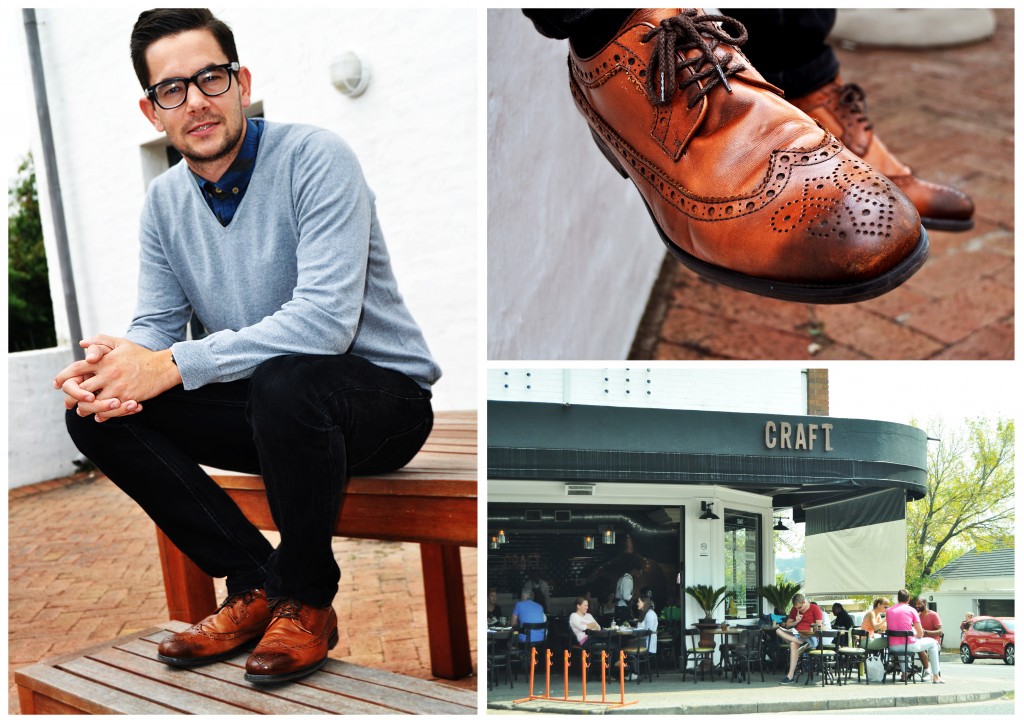 Brent Morris // Strategist // Geometry Global
Accountant turned Strategist, Brent chose advertising because it is "a place where you get to be exactly who you want to be". His inspiration comes from reading articles every day (we love the nerds). He also draws inspiration from Julian Cole and Jonny Bauer amongst others. He buys what he likes and finds a way to put it together with a good pair of shoes… and socks. He loves the outdoors and his favourite hangout spot is Parkhurst.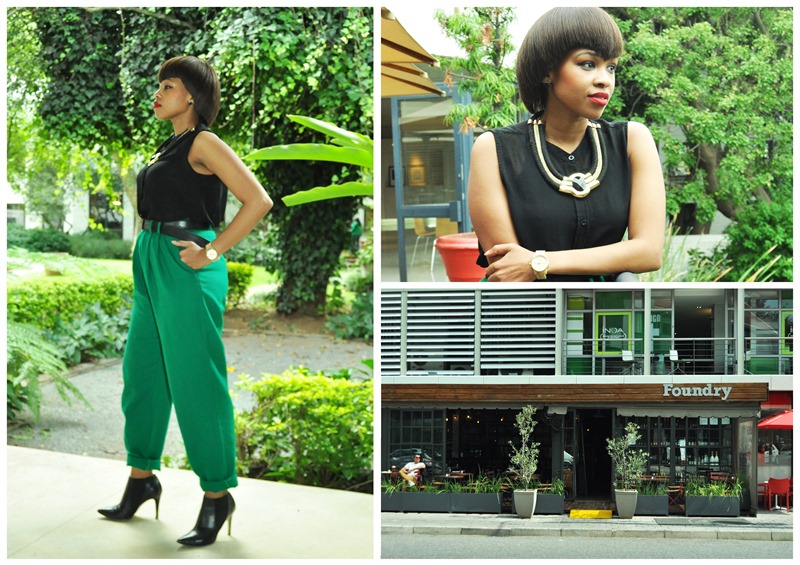 Pilani Bubu // Strategist // Ogilvy & Mather Johannesburg
Pilani decided on advertising because she loves communication. She's obsessed with concepts and loves learning about human behaviour and drawing insights from it. To her, the perks are being able to see your own work come to life. She gets inspired by people in general. Her style is inspired by blogs, her mood, new colour schemes and patterns. When asked about her favourite hangout spots she responded with "any place with a hipster and alternative vibe. Nothing too posh and nothing too grunge" (very specific). Pilani spends a lot of time in Parkhurst."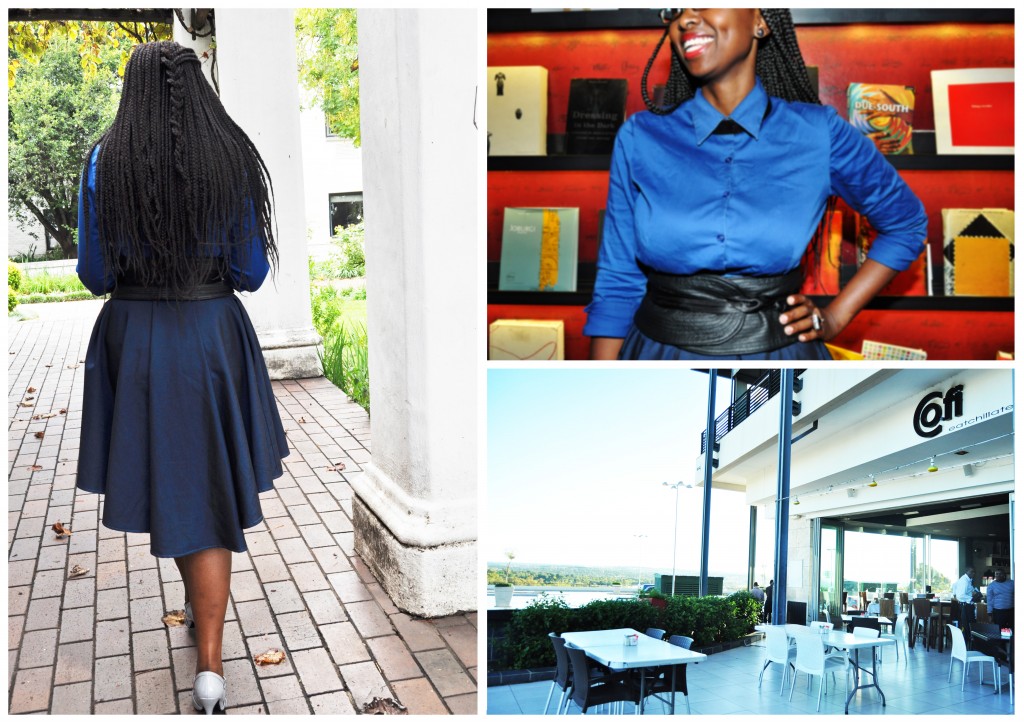 Akhona Madyibi // Copywriter // Geometry Global
For Akhona, advertising was the perfect choice because the environment allows her to "peacock her creative prowess." Like a typical creative, her idea of a perk is free coffee. Her external inspiration includes experiencing new places and things for the first time. Her style is apparently inversely proportional to her mood. "The crappier I feel, the better the outfit. The happier I feel, the simpler the outfit". (We didn't promise that anything they said would make sense). Her favourite chill-out spots are Cubana and Cofi at Cedar Square.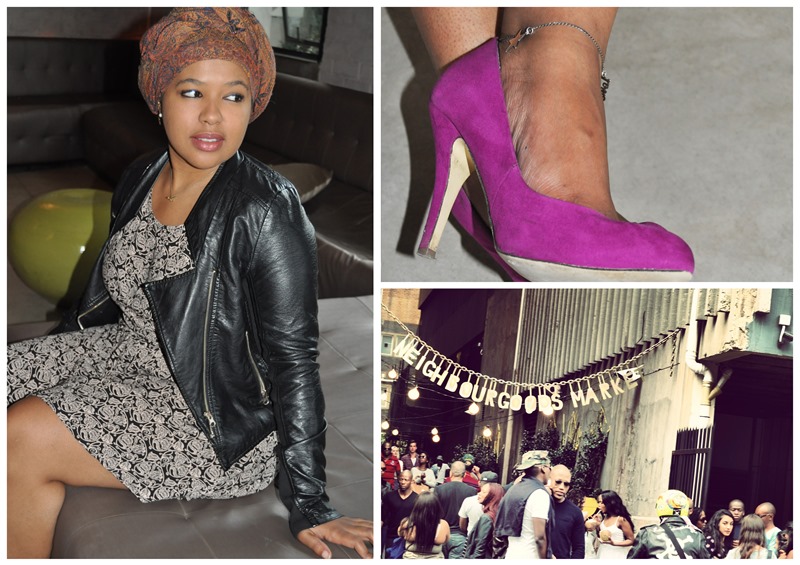 Thandeka Mali // Strategist // Ogilvy & Mather Johannesburg
Thandeka loves the industry because she believes she never feels confined. To her, every day feels like a new job and there's always an interesting challenge around the corner. Her external inspiration is music, writing and reading up on various philosophers and their work. Her style is simple – she wears what she likes and what she likes changes as she grows. Although she prefers being indoors, when she does go out she enjoys hanging out in Braamfontein and Parkhurst.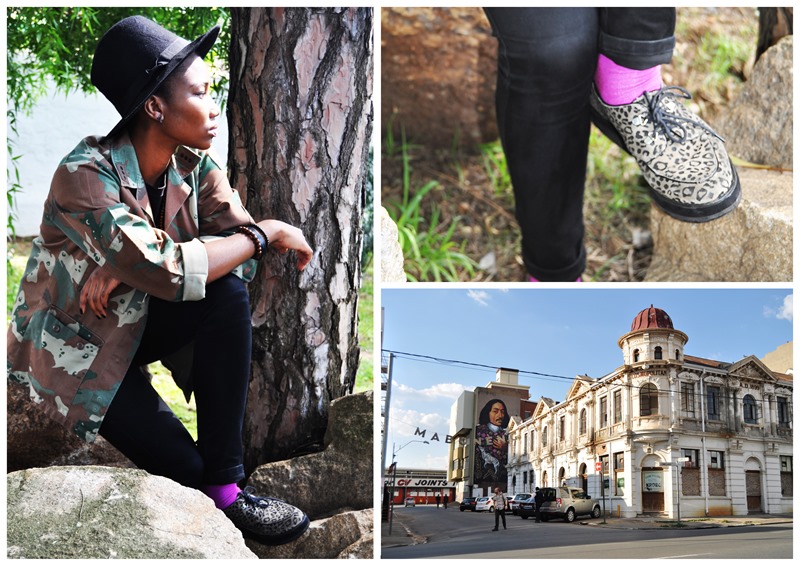 Mamauba "Mobi" Malahlela // Account Management Intern // Ogilvy & Mather Johannesburg
Mobi has always been a fan of the creative industry and feels the agency has allowed her to access the trade in an unconventional way. Her inspiration comes from surfing several creative blogs and sites, as well as listening to tons of music. Her style is inspired by street fashion but mostly her mood determines how cool she looks. She loves hanging out around the city and discovering new places. You'll usually find her at the Maboneng Precinct.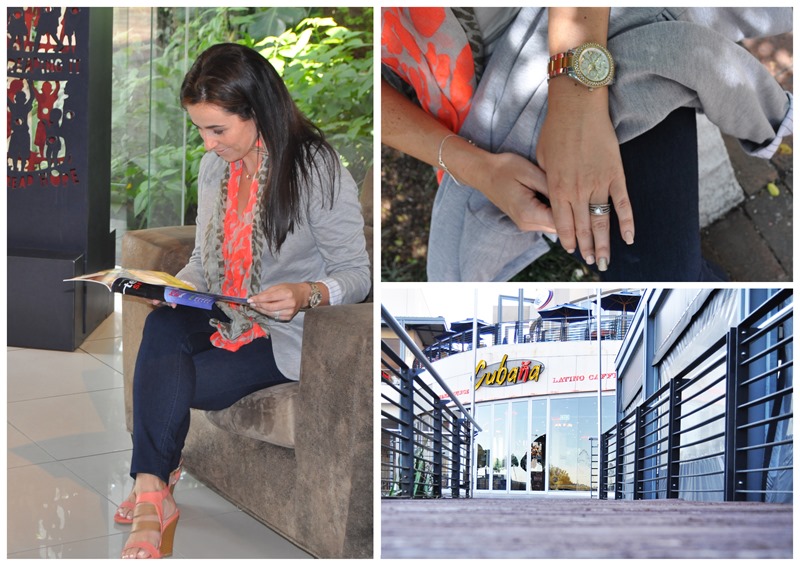 Marissa Wild // Human Resource Officer // Ogilvy & Mather Johannesburg
Marissa chose advertising because of the creative environment, its dynamism and the people she interacts with on a daily basis. She is inspired by interacting with other HR professionals and subscribing to HR newsletters. Her dress sense is simple but she believes in looking like she has made an effort. For Marissa a good time means having dinner with friends and family and going to various cocktail bars.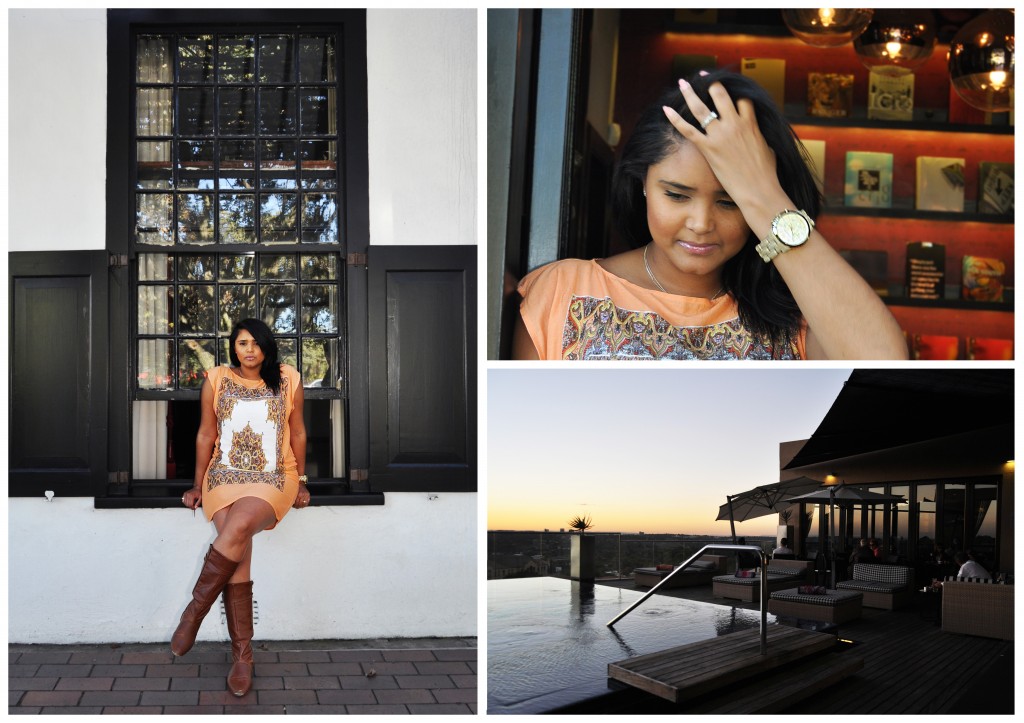 Chereese King // Account Manager // Geometry Global
"It's a very intriguing and exciting industry, fast paced and always evolving – so you never get bored" was Chereese's reason for going into advertising. The invitations to cool events and a chance to work with really inspiring and influential people are some of the things she loves about her job. She is inspired mostly by her ambitious sister and loves reading. Her fashion inspiration on the other hand, comes from her love for Elle magazine as well as the mix of culture at Arts on Main. Her favourite hangout spot is Hyde Park Rooftop.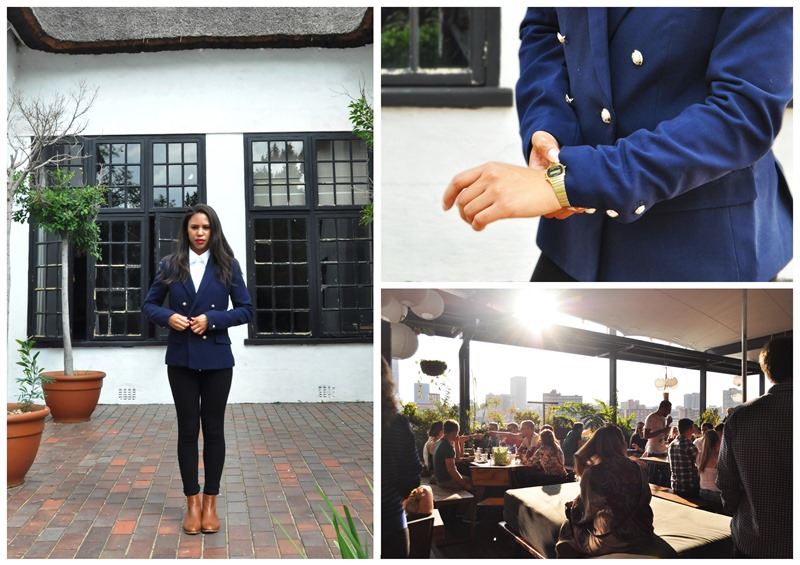 Zoe Mabie // Account Management Intern // Ogilvy & Mather Johannesburg
Zoe loves this industry because it means having the opportunity to make things she imagines come true. She enjoys being allowed to have free expression, a more relaxed office culture, promising career mobility and valued credibility. Her external inspiration comes from interactions with people and spaces. Her style is Europe- inspired. She combines quality, functionality, versatility and appropriateness. Zoe loves hanging out in the city, especially rooftops "anywhere where I can see and feel the sunset." Climbing Lions Head was her favourite pass-time when she was a Cape Town resident.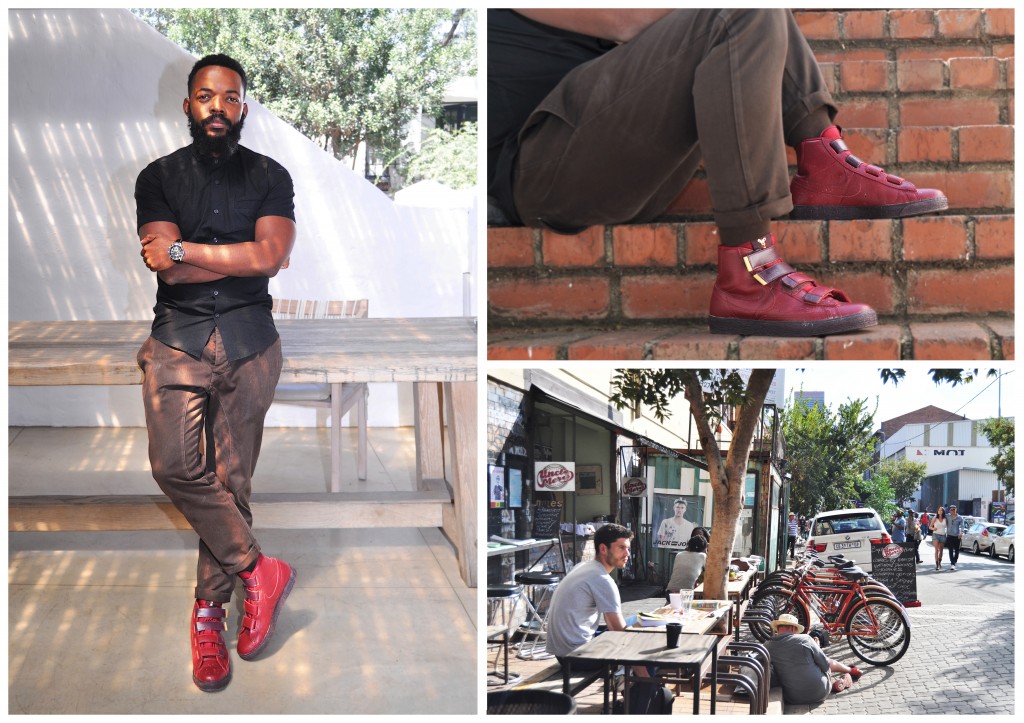 Marcus Moshapalo // Art Director // Ogilvy & Mather Johannesburg
Marcus chose this industry because it's diverse, "there are a few industries where you have control over so many different arts." He loves the traveling, "no nonsense dress code", as he puts it and constantly inventing. For the love of technology, his external inspiration is the internet. He believes that it holds a lot of unprompted creativity, "it is organic and always surprising." Marcus describes his style as a constant work in progress, always evolving as the years evolve. He hangs out at Braamfontein mostly on Fridays and usually as a matter of spill-over from a boozy lunch, but generally, this is a man who just enjoys being home. He describes himself as a creature of habit.
Research // Lebohang Hiine
Art Direction // Philile Sithole
Copywriter // Nompumelelo Galela
Photography // Zoe Mabie // Mamauba Malahlela // Boitumelo Rametsi